Tommy Boy (US) [TB 880] 1986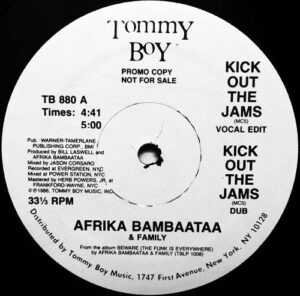 Third and final single from Bambaataa's second album but this was a promotional only issue and was never officially released. The title track is a cover version of infamous 1969 track by MC5 (Motor City Five) with Bam on vocals and goes to showcase his very diverse taste in music. "Funk Jam Party" is a hip hop/go-go blend and is the main go-to track on this 12″.
The track was reissued on a coloured vinyl 7″ for Record Store Day 2012 as a B side to the MC5 version.
---
Side A
Kick Out The Jams (Vocal Edit) [4:41]
Kick Out The Jams (Dub) [5:00]
Side B
Funk Jam Party (Vocal) [5:46]
Feel De Ridem (Vocal Dub) [3:46]
---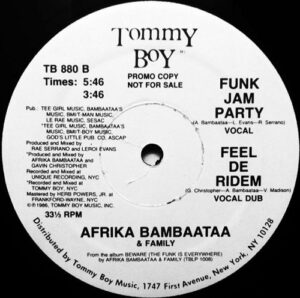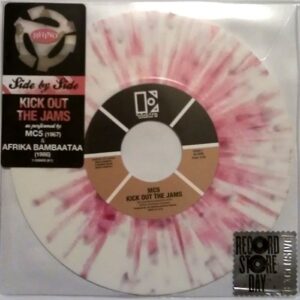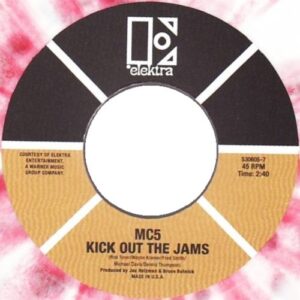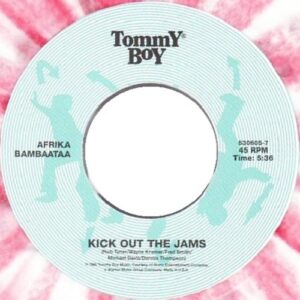 ---