Tommy Boy (US) [TB 849] 1984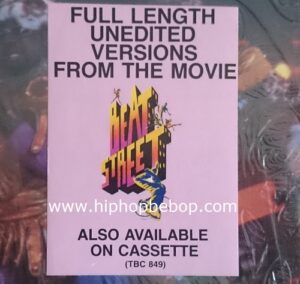 Another banging release this time featuring Shango, another group formed by Bam. This is the fourth release from Bambaataa's "Planet Rock" album and was also featured in the movie Beat Street.
It was released in a full picture cover showing a scene from the movie. A later reissue was released in the new 90's style generic Tommy Boy company sleeve.
---
Side A
Frantic Situation (Instrumental) [7:23]
Frantic Situation (Frantic Mix) [6:32]
Side B
Frantic Situation (Vocal) [4:59]
---
---