Tommy Boy (US) [TB 839] 1983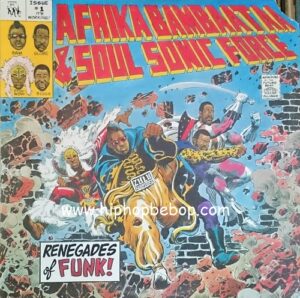 Third single from Bambaataa and just as hard hitting as the last. This was the first release to come with full picture cover. Artwork was by a cartoonist named Bob Camp who also done the artwork for Newcleus and worked on The Ren & Stimpy Show.
The track takes elements of the soul track "Message From A Black Man" by The Temptations ("No matter how hard you try you can't stop us now"), and Manu Dibango's afrobeat jazz classic "Weya".
There are a couple of label variations and also two different 2001 reissues to celebrate Tommy Boy's 20th aniversary. One version had the same picture cover, although darker, and also green labels with the anniversary logo and the other version had normal company labels but was issued in a generic company sleeve.
---
Side A
Renegades Of Funk (Vocal) [6:44]
Renegades Chant [7:40]
Side B
Renegades Of Funk (Instrumental) [6:20]
---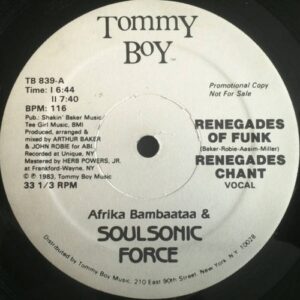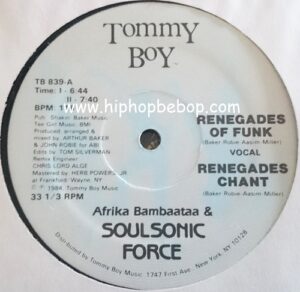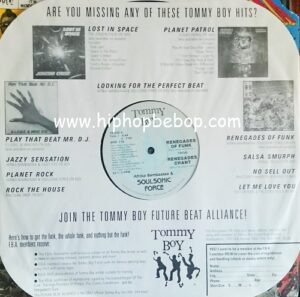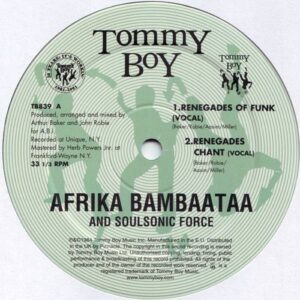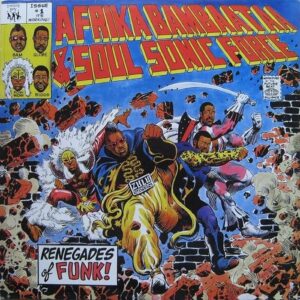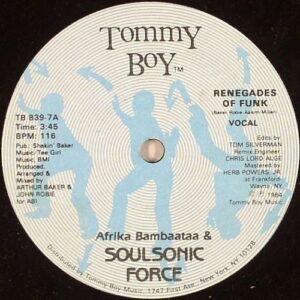 ---