Paul Winley Records (US) [12×33-8] 1980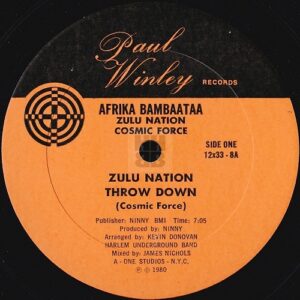 The original Zulu Nation Throwdown over a laidback disco beat performed by the Harlem Underground Band. This version features The Cosmic Force. The group didn't really have set members, it was whoever Bambaataa wanted to rap at the time. This Cosmic Force featured Chubby Chubb, Ice Ice, Ikey C & Lisa Lee.
There are a few label variations for this release. Early pressings have no stem underneath the logo and were available with both deep and shallow press rings. The runout grooves are also significantly larger than on the later unofficial pressings and have additional '11-80 R. Flores' etched into them. There is an early mid 80's pressing without the additional etchings plus a later, possibly 2000's, printed sleeve reissue with Rap Classics 1980 on it which has an added stem on the circular label logos. All pressings have the same track listing.
Over the years there have been several pressings, some bad, some good. Not all are pictured below. Points to look for on reissues are blurry print, glossier labels, slightly different label textures, light scuffing around the edge of the label, etc.
In 2018 there was also a 7″ Japanese release edited by DJ Koco.
---
Side A
Afrika Bambaataa, Zulu Nation, Cosmic Force – Zulu Nation Throw Down [7:05]
Side B
Harlem Underground Band – Zulu Nation Throw Down [7:05]
---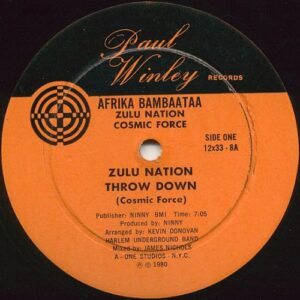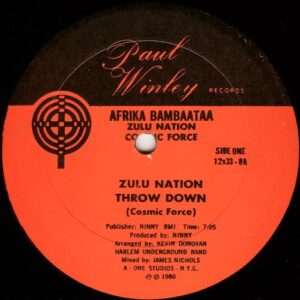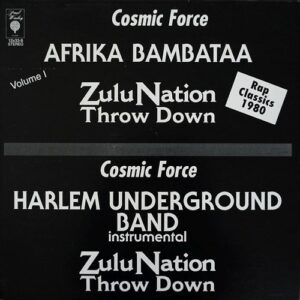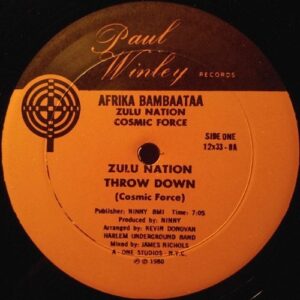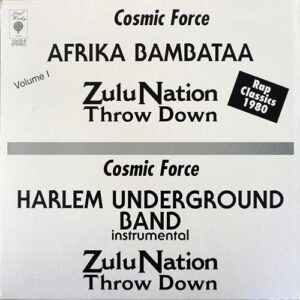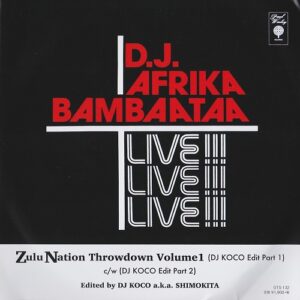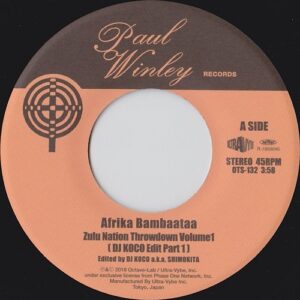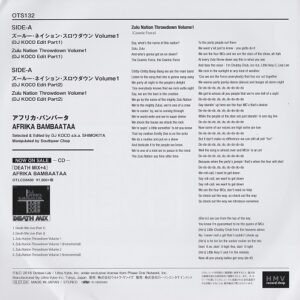 ---