Mike & Dave Records (US) [MD 2000] 1981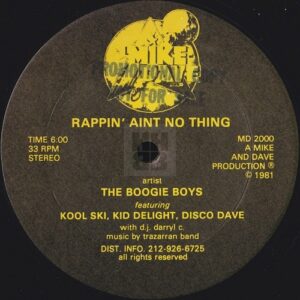 This was the debut release by the original Boogie Boys, a duo consisting of William Stroman (RIP) aka Kid Delight aka Boogie Knight and Keith Short aka Kool Ski.
The record was mixed live by DJ Darryl C of the Crash Crew using breakbeats from "Those shoes" by The Eagles, "Johnny The Fox" by Thin Lizzy & "Knock Him Out Sugar Ray" by E.U. (Experience Unlimited).
There are two label variations that I know of which are easily distinguishable as the original release has the distribution information phone number at the bottom and the later 2000's reissue doesn't. A couple of further differences are the slightly smaller font on the reissue and the apostrophe after Rappin being slightly slanted on the original but vertical on the reissue. Both version feature the identical track on both sides.
---
Side A
Rappin' Aint No Thing [6:00]
Side B
Rappin' Aint No Thing [6:00]
---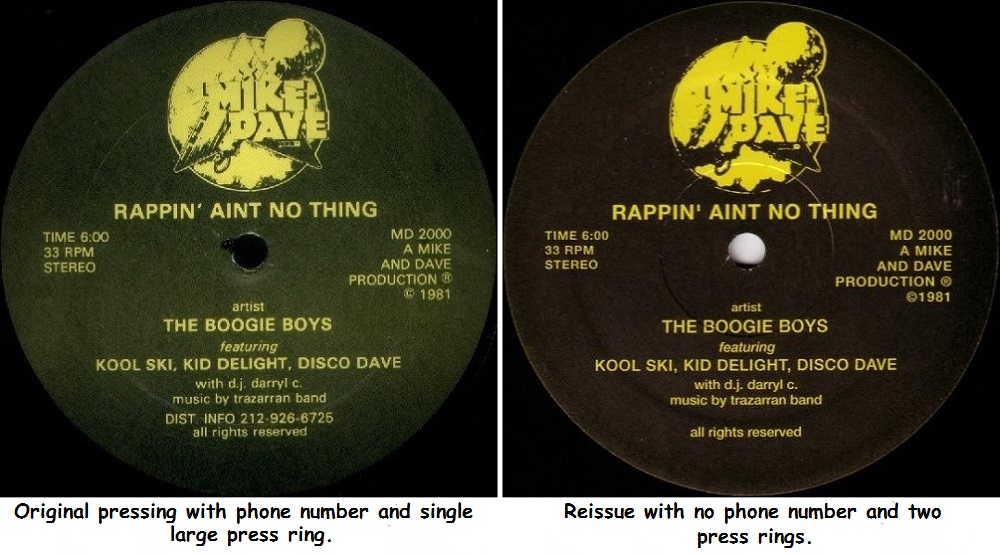 ---