NIA Records (US) [NI 1240] 1984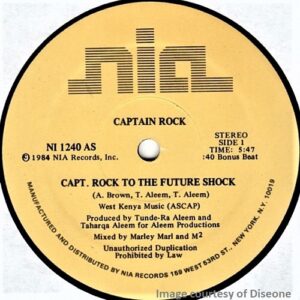 This was the follow-up to the classic 'Return Of Capt. Rock' and featured production from the Aleems once again. The lyrics were written by Alonzo Brown aka Mr. Hyde and the track was mixed by Marley Marl and Mr. Magic aka John Rivas.
The track was featured on the Street Sounds Electro 5 compilation.
---
Side A
Capt. Rock To The Future Shock [5:47]
Bonus Beats [0:40]
Side B
Capt. Rock To The Future Shock (Short Version) [3:50]
Capt. Rock To The Future Shock (Instrumental) [5:55]
---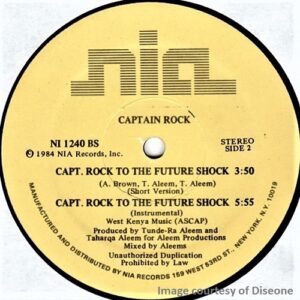 ---