Rocky Records (US) [RR 4003] 1985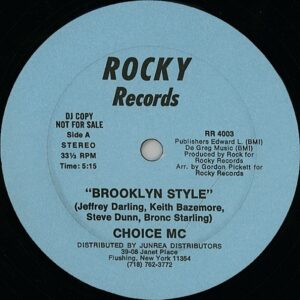 Debut release from Choice MC's (Jeffrey D, Keithy B, Stevie D and Fresh Gordon) produced and arranged by Delano "Rock" McLaurin and Fresh Gordon which featured on the Tuff City/Smokin' release "Smokin Raps".
The label incorrectly stated Choice MC and not MC's and there are a few label variations which are pictured below. Some copies have the release year printed below the time and some don't.
---
Side A
Brooklyn Style [5:48]
Side B
Brooklyn Style (Dub) [5:48]
---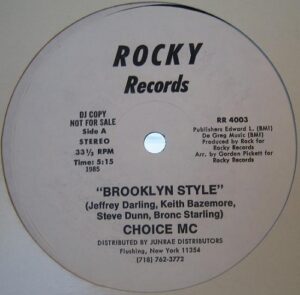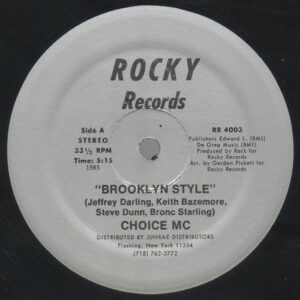 ---