Sutra Records (US) [SUD 024] 1984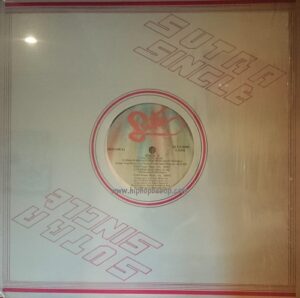 Second and final release from the Disco 3 and this was the track that really got them noticed. The track poked fun at themselves and was a massive hit at the time, prompting them to rename themselves the Fat Boys and continue in a similar style for their future releases. It was also the first of many Fat Boys releases produced by Kurtis Blow.
The promotional release of this track contains the additional song "International Love" on the B side. There is also an unofficial reissue from the 2000's which is easily identifiable. The font on the reissue is slightly different to the original for a start. On the A side, the artist and title track are both in bold print but the original only has the artist in bold. Also, some of the text is aligned differently. The easiest way to tell the difference though is with the text at the bottom. On the original and promo releases it has "℗ 1984 Sutra Records, Inc" but the unofficial release has "1984 /Sutra Records, Inc".
---
---