Island Records / Celluloid (US) [0-96972] 1983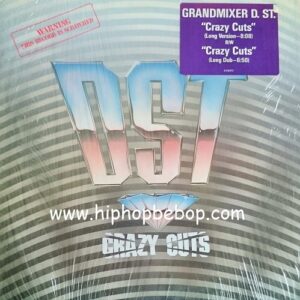 Second release from Grandmixer D.St. featuring a little help on production from Material and the added vocals of Bernard Fowler.
The first pressing was released in a die cut company sleeve and after successful sales the second pressing included a full picture sleeve. The only label variations I know of are to do with the press rings. One has two rings but the other only has a single small ring.
---
Side A
Crazy Cuts (Long Version) [8:08]
Side B
Crazy Cuts (Long Dub) [6:50]
---
---