Sunnyview (US) [SUN 404] 1982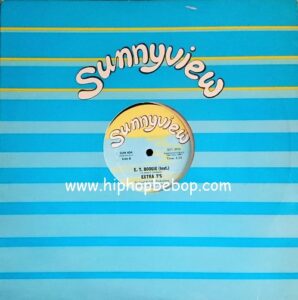 The Extra T's were a duo consisting of Freddy Stonewall and Sunnyview Records founder, Henry Stone. Henry Stone founded many labels during his life, most notably in the 1970's he started T.K.Disco until it went bankrupt in 1980. A couple of years later he founded Sunnyview with Morris Levey.
This was the first of 3 releases by the Extra T's and has been sampled by the likes of 4Hero & Kerrier District although the most memorable track is probably Busta Rhymes with "Dangerous". The sound merged disco, funk & electro although it seems to have been adopted as more of an electro release.
There are no label variations but it was reissued as a B side a couple of times in 1992 and again in 1999 complete with remixes.
---
Side A
E.T. Boogie [5:30]
Side B
E.T. Boogie (Instrumental) [5:20]
---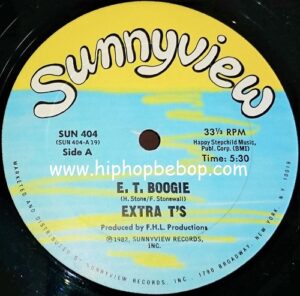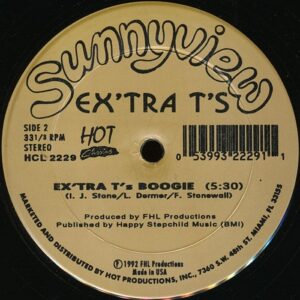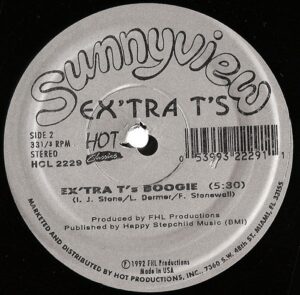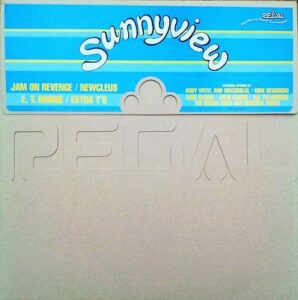 ---