Sugar Hill Records (US) [SH-554] 1980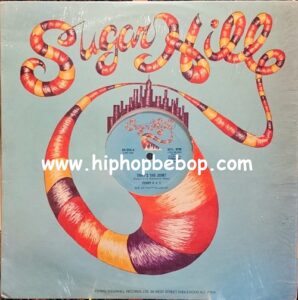 Follow up to "Rappin And Rocking The House" and their debut on Sugarhill. This is a classic old school track and replays the music of Taste Of Honey's "Rescue Me".
There are a few label variations as pictured below. The first pressings have a large press ring, one with dark blue text and the other with light blue text. Note also the record label name, Sugarhill on one and Sugar Hill on the other although I'm unsure which one came first. The re-presses have a small press ring.
---
Side A
That's The Joint (Vocal) [9:05]
Side B
That's The Joint (Instrumental) [9:05]
---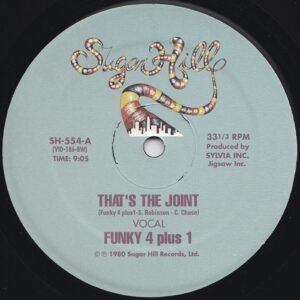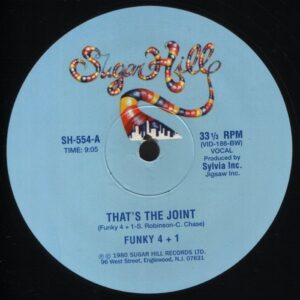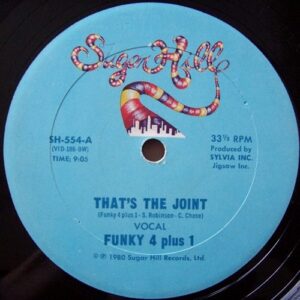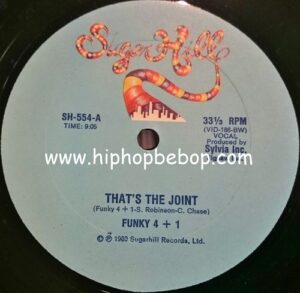 ---