Tommy Boy (US) [TB 836] 1983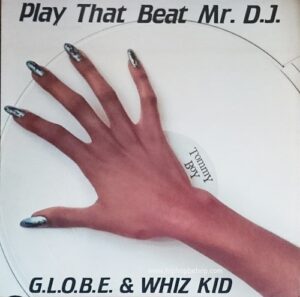 One of the all-time classic hip hop/electro jams featuring MC G.L.O.B.E. from Soul Sonic Force on vocals and Whiz Kid (R.I.P.) on the cut. The track was also the focus of a competition run by Tommy Boy at the time where people had to remix the track and it lead to another all-time classic cut-n-paste track, Lesson 1 aka The Payoff Mix by Double Dee & Steinski.
There are varying labels for this release, most of which are pictured below. The original release included the classic picture sleeve that got people talking back in the day. We all wanted to know what the white vinyl was and although it may have been fairly common in the US, it was an elusive thing here in the UK. It was actually the Jonzun Crew album which was pressed as a white vinyl variation in the same year. The original release was also available in a generic Tommy Boy company sleeve with the label logo in the top corner.
Another variation had white labels just like the promo release but without the promotional copy not for sale print and then in the mid to late 2000's it was reissued in the new style company sleeve with blue labels and green labels.
---
Side A
Play That Beat (Radio Version) [4:58]
Play That Beat (Full Length) [6:34]
Side B
Play That Beat (Instrumental) [6:09]
---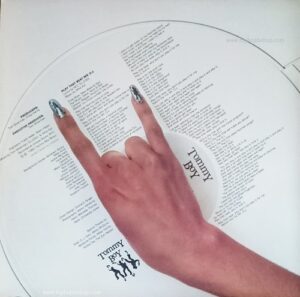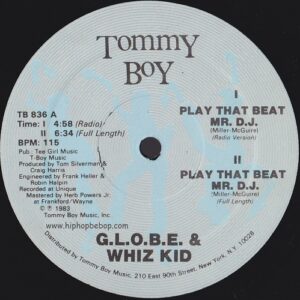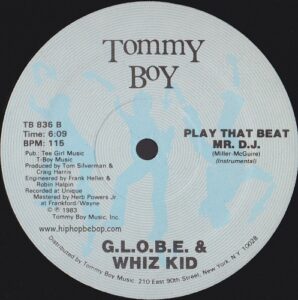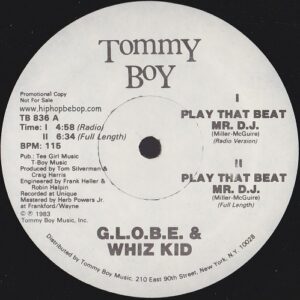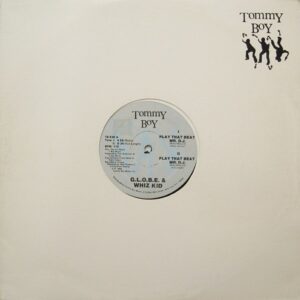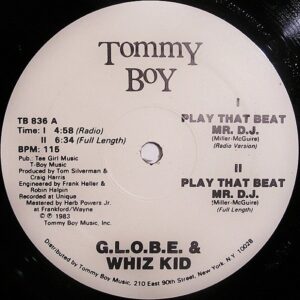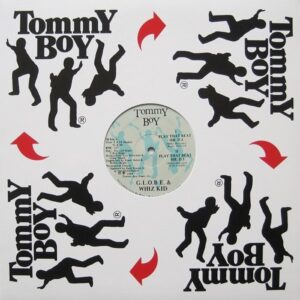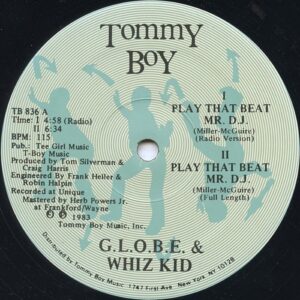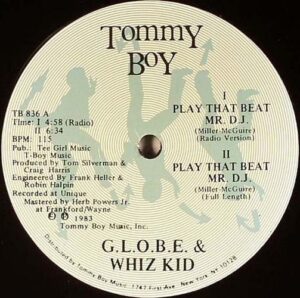 ---