Sugar Hill Records (US) [SH-584] 1982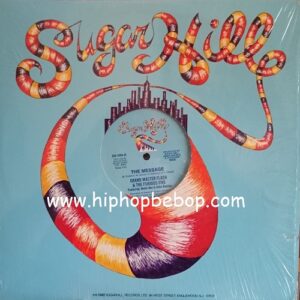 This is probably the most well known track by Grandmaster Flash and The Furious Five and was a break from the usual party anthems. It was slower than other records of the time and had a synthesized hook with lyrics that told of the hardships of urban life.
The main track only featured Melle Mel and Duke Bootee but was still credited to the whole group. The rest of the group turned the record down but were later featured on a skit at the very end where they are stopped by police.
All the background music was produced by Ed Fletcher aka Duke Bootee who also wrote the lyrics to all but one verse which was written by Melle Mel. All this lead to one of the best rap records ever made.
There are quite a few label variations, as pictured below, plus a 12″ that appeared in The Sugarhill Records Story CD Box Set and contained a remix plus a rare acapella version. It was never released on it's own and was only ever available as part of the set.
---
Original Release
Side A
The Message (Vocal) [7:11]
Side B
The Message (Instrumental) [7:11]
CD Box Set Release
Side A
The Message (Original Version) [7:11]
The Message (A Capella Version) [6:46]
Side B
The Message ('97 Dungeon Mix) [5:12]
The Message (Dungeon Instrumental) [5:13]
---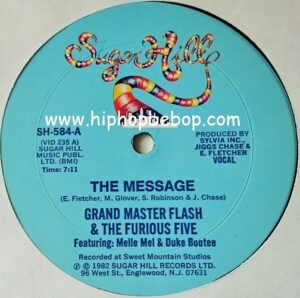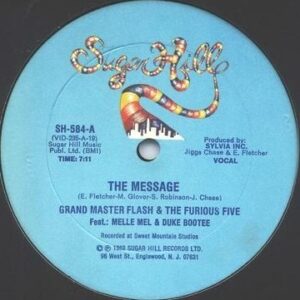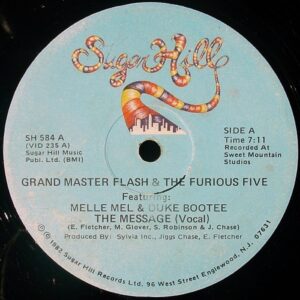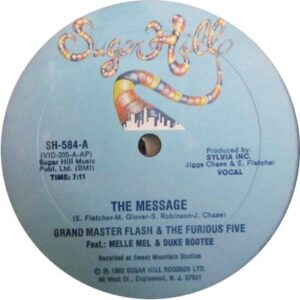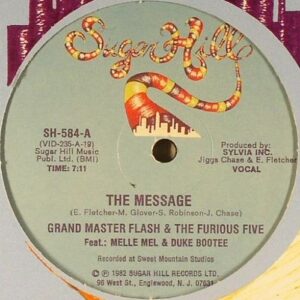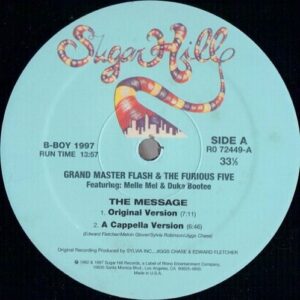 ---