Wide Angle Records (US) [WAR 317] 1984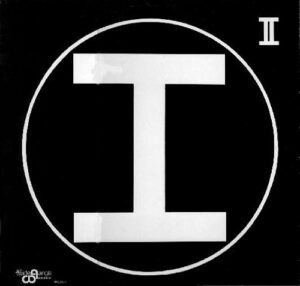 After releasing 8 albums, this still has to be the most well known track from electronic synth pop band Information Society, mainly thanks to Tommy Boy and an essential instrumental mix produced by one half of Masters At Work, "Little Louie" Vega and some editing by veterans of the game, The Latin Rascals.
There are several label variations, most of which are pictured below. Some versions on Tommy Boy have misprinted labels on the B side and as a result, it was widely said that the in-demand version was the "Nest Remix" but in fact the version was the instrumental. Mike Allen always used to play it as the "Nest mix" and it even appeared incorrectly on Electro/Hip Hop 13 as the same.
The first pressing was on Wide Angle Records in 1984 but didn't feature an instrumental. The second pressing was on the same label in 1985 and was released in a picture sleeve as pictured below. It was plain black with a large "I" in a circle and in the top right corner it had "II" indicating the second pressing. Although this included an instrumental it was slightly different to the main one on Tommy Boy. The third pressing was actually on Tommy Boy in 1986 but was released in the same Wide Angle picture sleeve with a hype sticker featuring the Tommy Boy logo promoting the remix. All subsequent pressings came in a Tommy Boy company sleeve and some of the later represses have incorrect labels on each side. Although they state Side A, Side B they actually play the other way round.
Please note, I've posted this in the original 1984 release year plus 1986 when it was released on Tommy Boy.
---
Wide Angle Records First Pressing 1984 [WAR 317]
Side A
Running (Swamp Mix) [6:55]
Running (Video Mix) [3:07]
Side B
Running [8:13]
Wide Angle Records Second Pressing 1985 [TTW 8547]
Side A
Running [8:08]
Side B
Running (Instrumental) [7:44]
Tommy Boy Pressing 1986 [TB 877]
Side A
Running (Vocal Remix) [7:41]
Running (Percapella) [3:55]
Side B
Running (The "Nest" Remix) [5:25]
Running (Instrumental) [7:42]
Incorrect Tommy Boy Label Version 1
Side A
Running (Vocal Remix) [7:41]
Running (Percapella) [3:55]
Side B
Running (Instrumental) [7:42]
Running (The "Nest" Remix) [5:25]
Incorrect Tommy Boy Labels Version 2
Side A
Running (The "Nest" Remix) [5:25]
Running (Instrumental) [7:42]
Side B
Running (Vocal Remix) [7:41]
Running (Percapella) [3:55]
---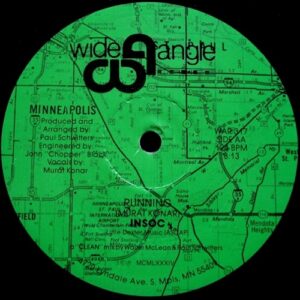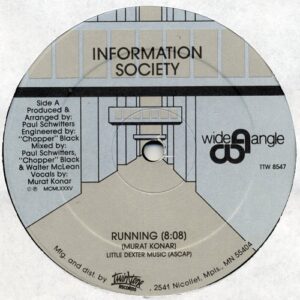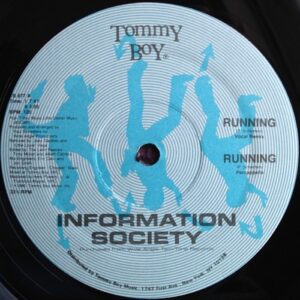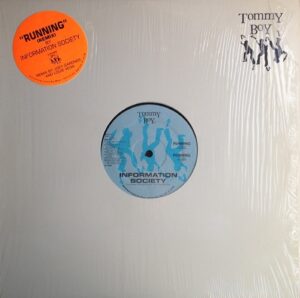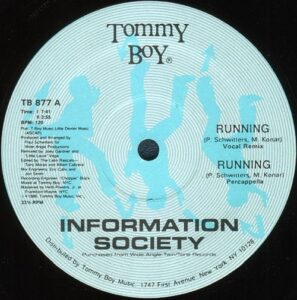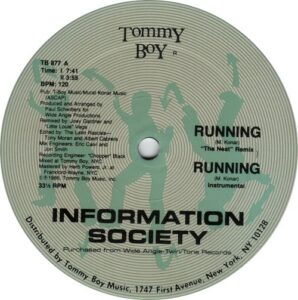 ---