Dazz Records (US) [DA 1001] 1980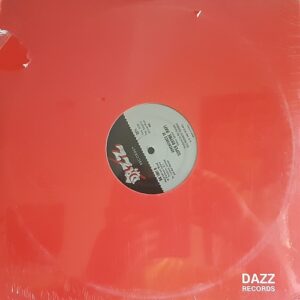 This is the debut release from one of the original story tellers, Jimmy Spicer, and there are a few label variations which are pictured below all with the same catalogue number.
It was reissued by Tuff City in 1988 with a track by Maximus Three on the B side and had a couple of variations. Both versions had incorrect track lists and times. It was also remixed in 1989 as Super Rhymes 89 by The Mitkar Posse and although listed as a House Mix it was actually an updated disco rap mix.
---
Version 1
Side A
Super Rhymes Rap [15:30]
Side B
Super Rhymes Rap [10:00]
Version 2
Side A
Adventures Of Super Rhyme (Rap) [15:30]
Side B
Adventures Of Super Rhyme (Rap) [10:00]
Tuff City (US) Reissue Version 1 [TUF 128036] 1988
Side A
Jimmy Spicer – Super Rhymes [15:30]
Side B
Maximus Three – Rock It Out (Vocal) [5:03]
Maximus Three – Rock It Out (Instrumental) [5:03]
Tuff City (US) Reissue Version 2 [TUF 128036] 1988
Side A
Jimmy Spicer – Super Rhymes [16:10]
Side B
Maximus Three – Rock It Out (Vocal) [5:03]
Maximus Three – Rock It Out (Instrumental) – Not Printed on Label
Sunshine Music Ltd. (US) [SML-2355] 1989
Side A
Jimmy Spicer – Super Rhyme (House Mix) [4:49]
Side B
Luv's Foundation – Why Not Be True (Song Mix) [3:34]
Luv's Foundation – Why Not Be True (Rap Mix) [4:14]
---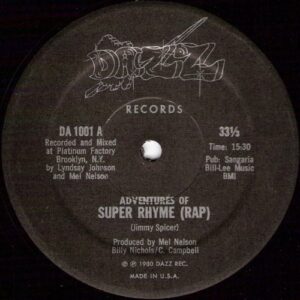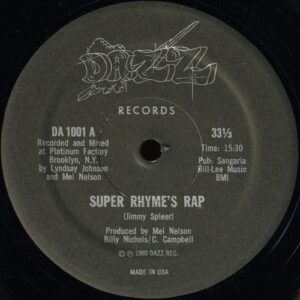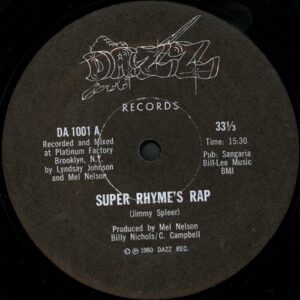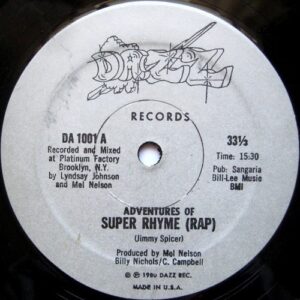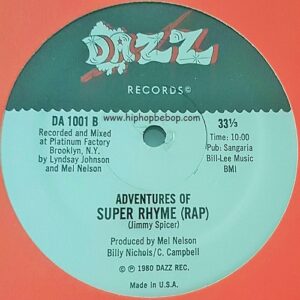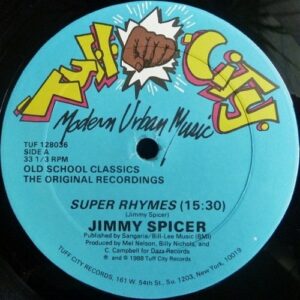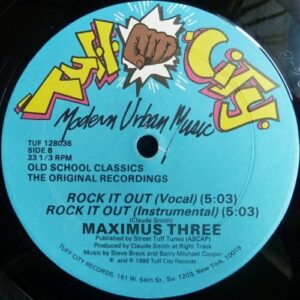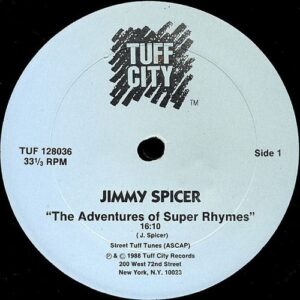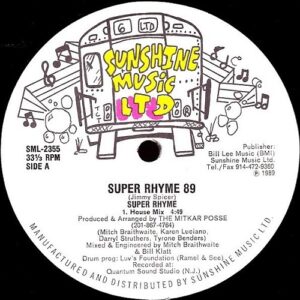 ---