JDC Records (US) [JDC0034] 1984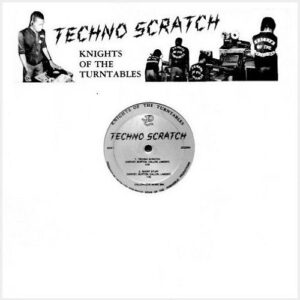 The Knights Of The Turntables were a DJ collective based around Gerard 'Lil' Rockin G' Burton, Curtis 'C-Brez' Harvey Jr. and Mad Mixer RMG. They never intended to release their own tracks but C-Brez worked for JDC at the time and Jim Callon, the label owner, was interested in making hip hop. C-Brez suggested The Knights and so, with help from Jim's friend Charles Lamont, they began laying down beats and scratches which would lead to their debut, "Techno Scratch".
There are a few label variations for this release. The original pressings have a grey label with a hollow JDC logo and usually a white generic sleeve with a sticker across the top. There is also an alternative red sleeve with a JDC logo at the bottom and a sticker on both sides. Both these versions are the original first press. The red sleeve was actually from an earlier release (JDC0031) by Michael Baker called "Don't You Want My Lovin" and was probably just making use of the spare covers. If you look carefully at the sticker you can make out the name underneath.
There are also two reissues with silver labels, one from the same time with a solid label logo and a large press ring which was also released in a white sleeve with the sticker, plus an early 2000's press with a solid label logo and small press ring but with no sticker on the sleeve.
In addition to these there also appears to be an intermediate release which has the original grey label with hollow logo on one side and a silver label with a solid logo on the other.
---
Side A
Techno Scratch [3:45]
Short Stuff [1:40]
Side B
Techno Beats [7:49]
---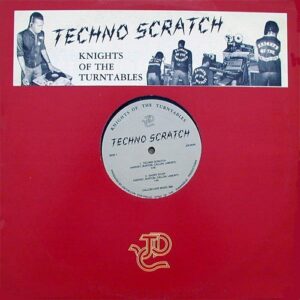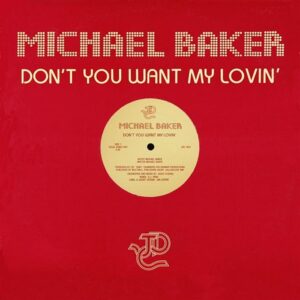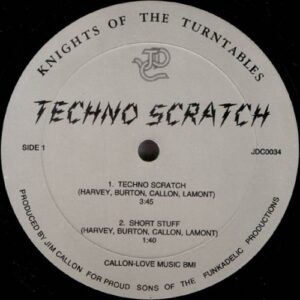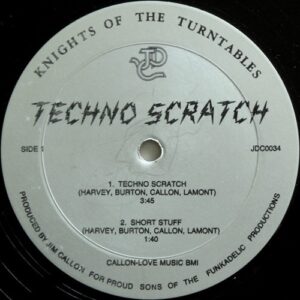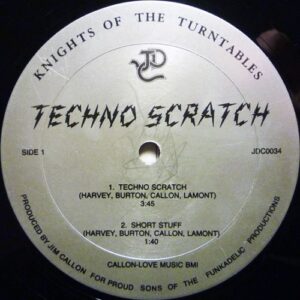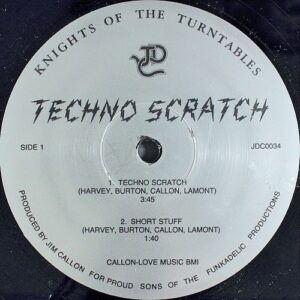 ---