Nightbeat Records (US) [NB001] 1985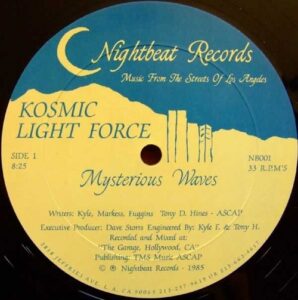 One of my favourite obscure and in demand electro tracks. It is a great instrumental track with just a hint of vocoder produced by David Storrs of "Reckless" & "Itchiban Scratch" fame.
No label variations for this one but there are some copies which, when held against the light, look like they've been pressed on brown transparent vinyl. This may have been deliberate but is more than likely due to a smaller carbon mix and is possibly thinner vinyl.
---
Side A
Mysterious Waves [8:25]
Side B
Mysterious Waves (Celestial Mix) [8:18]
---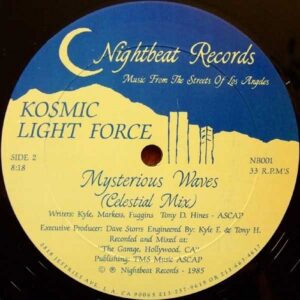 ---