Mercury (US) [880 170-1] 1984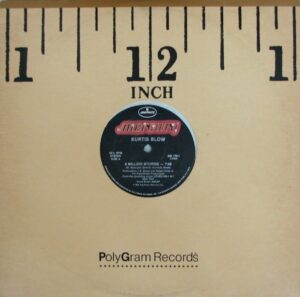 This is the first track released from his Ego Trip album and features an uncredited Run DMC. (Run was originally known as the son of Kurtis Blow). It is a story about each and everyone living in NYC at the time having a different story to tell and highlights a few.
The flip side features a dedication to his DJ, AJ Scratch (R.I.P.).
There is a standard release with the different flip side track and also a promo which just has the title track on both sides but both versions have the same catalogue number.
---
Promotional Release
Side A
8 Million Stories [7:45]
Side B
8 Million Stories [7:45]
General Release
Side A
8 Million Stories [7:45]
Side B
AJ Scratch [5:45]
---