Mercury (US) [MDS-4009] 1979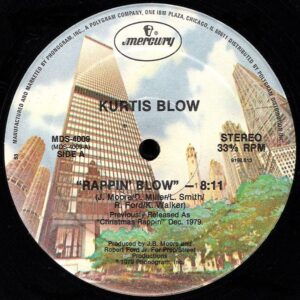 This was released just after "Christmas Rappin'" and as mentioned previously, was the second part of one longer track. It was even released with the same catalogue number.
A full write up can be found here at Werner's Humble Little Hip Hop Blog.
There are a few variations on the label including one which is just titled "Rappin'".
---
Side A
Rappin' Blow [8:11]
Side B
Rappin' Blow (Do It Yourself – Instrumental) [7:58]
---
---