Mercury (US) [MDS-4010] 1980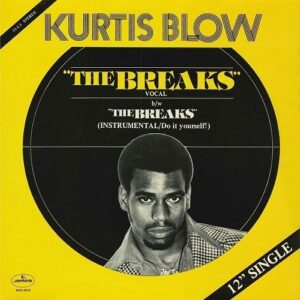 According to Rolling Stone Magazine, "The Breaks" was the first rap hit on a major label, reaching number 87. It was a simple beat and funky bassline with crowd noise and participation in the chorus.
There are many label variations of which a selection can be seen below. Some have the artist name at the top, some at the bottom, some have a small press ring and some have a large one. There is also a 2004 reissue on green vinyl which was released as part of Def Jam's 'Sprite Series'.
---
Side A
The Breaks (Vocal) [7:41]
Side B
The Breaks (Instrumental) [5:52]
---