Tay-Ster Records (US) [TS 5700] 1981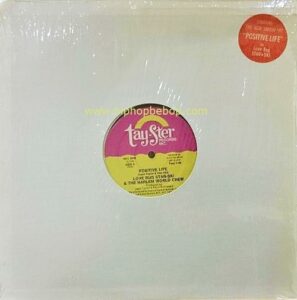 Following the two releases as Little Starsky, this was the debut release as Love Bug Star-Ski before he changed the spelling slightly to Lovebug Starsky. It was a classic disco rap utilising replayed elements of Teena Marie's "I Need Your Lovin'" for the main part and the riff from "Voices Inside My Head" by The Police for the chorus. The introduction of this track was also sampled by MARRS for "Pump Up The Volume" in 1987.
The only label variation that I know of is the official Traffic Entertainment reissue which is a slightly different colour. There is also a larger space between the producer credits and the manufacturing details.
---
Side A
Positive Life [7:00]
Side B
Positive Life (Instrumental) [7:00]
---
---