Importe/12 Records (US) [MP-322] 1982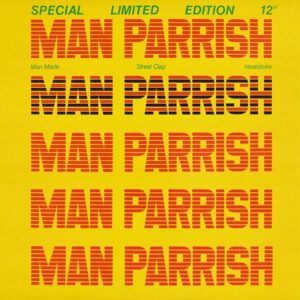 Not as popular but still a brilliant follow up to his classic debut, "Man Made" was a 3 track single but had the labels from the album. Many copies have writing on the labels indicating which tracks are actually on the single.
Once again the labels state 1982 referring to the date it was recorded but the track was actually released in 1983.
The vocoder track "Man Made" appeared on European releases as the B side to "Heatstroke" which was originally made as a soundtrack to a porno movie of the same name.
For further info please check out Man Parrish's website at www.manparrish.com and for his latest releases you can check his Soundcloud page.
---
Side A
Man Made [5:01]
Side B
Street Clap [2:11]
Heatstroke [5:34]
---