Heavenly Star Records (US) [721] 1980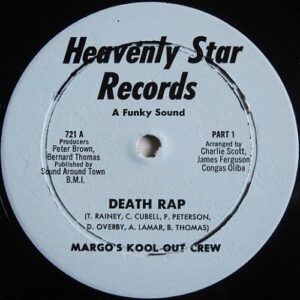 This is the only release from Margo's Kool Out Crew and is produced by Bernard "Rapper Dapper B" Thomas & Peter Brown. Not exactly sure who Margo is but after listening to the record the five MC's are Mister Ace, Tricky Tee (Troy Rainey), Darryl O, Mister C & Skee G also known collectively as the Fantastic 5.
There are a few label variations for this release including reissues, most of which are pictured below, all of which have the same track list as the original except for one which is single sided and only includes Part 1. The first pressings are easy to spot due to the large deep press ring whereas all the following issues/reissues have a small press ring.
---
Original & Reissues
Side A
Death Rap (Part 1)
Side B
Death Rap (Part 2)
Single Sided Reissue
Side A
Death Rap (Part 1)
---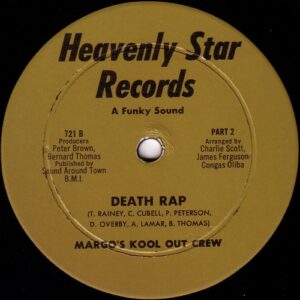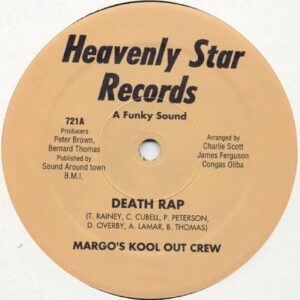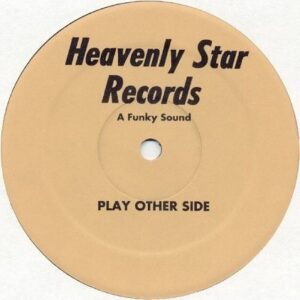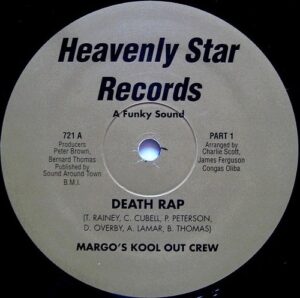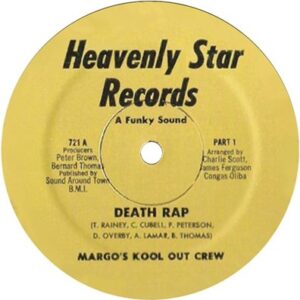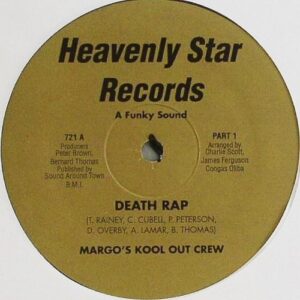 ---