Stones Throw Records (US) [STH2056] 2003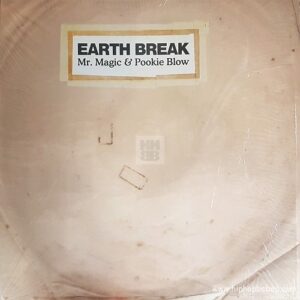 Fresh out of Connecticut is this old school rap track by Mr. Magic (Tony Pearson) and his nephew Pookie Blow. It was originally recorded in 1983 at Presence Studios, West Haven and released on the Tri-State Records release 'Mr. Magic's Be-Bop Convention' EP.
It was released as a single by Stones Throw in 2003 as part 3 of their Hip Hop Archival/Revival series and also appeared on their old school hip hop compilation 'The Third Unheard – Connecticut Hip Hop 1979-1989'.Connecticut hip hop from the Third Unheard album.
---
Side A
Earth Break (Vocal)
Side B
Earth Break (Instrumental)
Earth Break (Bonus Beats)
---
---