12 Star Records (US) [307/308] 1981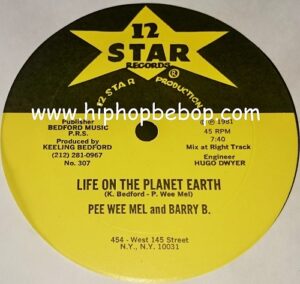 Disco rap from Pee Wee Mel & Barry B of the group Maximus 3 produced by Keeling Bedford using replayed music from Taana Gardner's "Heartbeat".
The B side, "Earth Beat", is the full length instrumental version and is credited to the Keeling Bedford Connection. The catalogue number is different for each side. Side A is No. 307 and Side B is No. 308. Last thing to note is that although the label states 45rpm it actually plays at 33rpm.
---
Side A
Pee Wee Mel & Barry B – Life On The Planet Earth [7:40]
Side B
Keeling Bedford Connection – Earth Beat [7:40]
---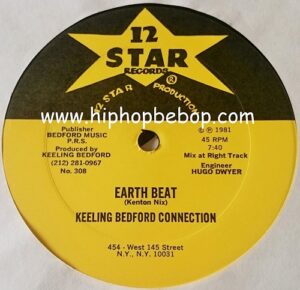 ---