Profile Records (US) [PRO-7051] 1984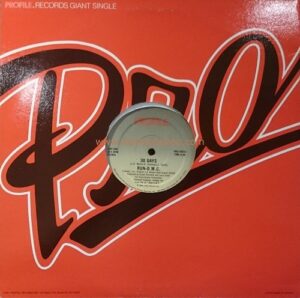 This was the fourth release from Run DMC. The lyrics were aimed at women and were intended to mean that in a new relationship a woman had 30 days to decide if she liked her partner. I can't say for certain, but it was rumoured that the track was actually written by Run's father.
The only label variation I know at the time of posting is the 1995 reissue on black label with silver text, as pictured.
---
Side A
30 Days [5:45]
Side B
30 Days (Instrumental) [7:20]
---
---