Profile Records (US) [PRO-7045] 1984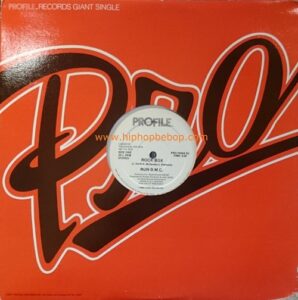 This was the groups third release and featured guitar from Eddie Martinez. The rock/hip hop sound would go on to become Run DMC's signature.
There are a few label variations for this release including a couple of official reissues and an unofficial release.
You can tell the difference between an original and an unofficial release in a few ways. As with the others, the colours on the unofficial version are slightly warmer, the centre press ring on the original is larger and both rings are more pronounced, the way that "33 1/3 RPM" is printed is different and the ℗ at the bottom next to 1984 differs.
---
Side A
Rock Box [5:28]
Side B
Rock Box (Vocal Dub Version) [6:00]
Rock Box (Dub Version) [7:28]
---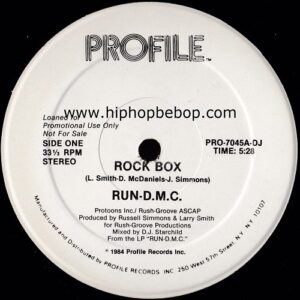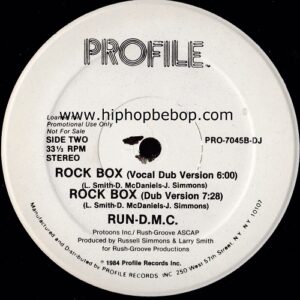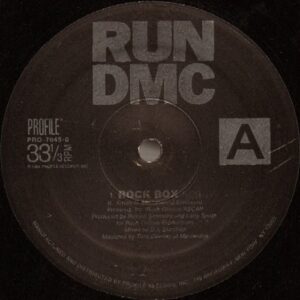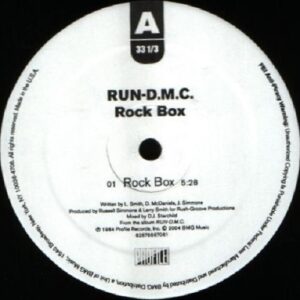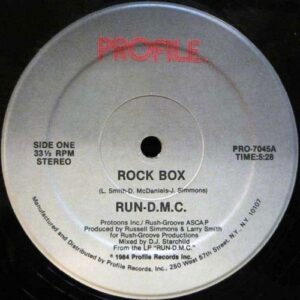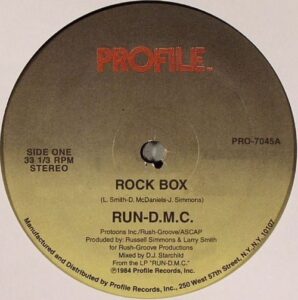 ---