Vanguard (US) [SPV 76] 1984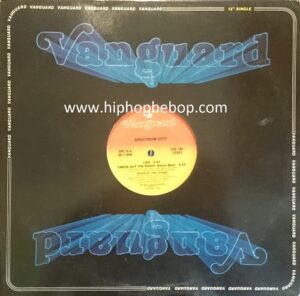 Before the formation of Public Enemy, Chuck D (Chuckie D), Hank Shocklee & Keith Shocklee were formerly a sound system and radio station DJ's. They were lucky enough to get their own radio show in 1982 on a local station WBAU before releasing their debut record in 1984 entitled "Lies".
This was their only official release, except for a couple of acetates, and was on the Vanguard label but after a few years and additional members they re-emerged in 1987 as Public Enemy and The Bomb Squad and each went on to have huge success.
In 1992 the B side track, "Check Out The Radio" appeared on the motion picture soundtrack "South Central" and was issued as the B side to a promo only 12″ from the soundtrack on Hollywood BASIC.
---
Vanguard Release [SPV 76]
Side A
Lies [5:41]
Check Out The Radio (Bonus Beat) [4:32]
Side B
Lies (Radio Edit) [4:05]
Lies (Dub) [5:49]
Check Out The Radio (Bonus Beat Dub) [4:31]
Hollywood BASIC Release [ED 5623]
Side A
Scarface – Street Life [5:33]
Side B
Spectrum City – Check Out The Radio [4:28]
---
---