Sugar Hill Records (US) [SH-542] 1979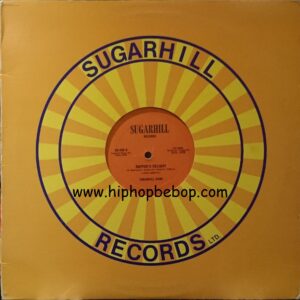 Debut release by Master Gee, Wonder Mike and Big Bank Hank (R.I.P.), a group manufactured by label owner Sylvia Robinson. Sugarhill Gang's "Rapper's Delight" is widely known as the first rap record record released on vinyl and was based around an interpretation of Chic's "Good Times" bassline replayed by Chip Searin. It contained those infamous lyrics from Big Bank Hank which were stolen from Grandmaster Caz. Hank's verse starts by spelling out Caz's alias, Casanova Fly.
Check it out, I'm the C-A-S-A-, the N-O-V-A and the rest is F-L-Y…..
There are many variations of the label design of which a selection can be seen below. There was a one-sided test pressing and then the first official release which had a red label and a Roulette Records sleeve followed by the blue Sugarhill label in the same Roulette style sleeve and after that it was various traditional blue Sugarhill sleeves and labels with slightly different fonts, some black and some blue. The mid 80's pressings during the controversial distribution deal with MCA are distinguishable by the smaller press rings and included another red label version. Some later pressings also have "Music taken from 'Good Times'" printed on the left of the label underneath the catalogue number.
There was also an updated hip hop remix in 1989 by Ben Liebrand with varying labels plus a double 12″ which was more like an album, a selection of which are detailed and pictured below.
Big thanks to Dan for the additional info.
---
Original One-Sided Test Pressing 1979 [SH-542]
Side A
Rapper's Delight [15:00]
Original General Release 1979 [SH-542]
Side A
Rapper's Delight (Long Version) [15:00]
Side B
Rapper's Delight (Short Version) [6:30]
Hip Hop Remix 1989 [VID-SHR-524]
Side A
Rapper's Delight (Hip Hop Remix – Short Version) [4:00]
Rapper's Delight (Hip Hop Remix – Long Version) [7:00]
Side B
Hot Hot Summer Day [6:47]
Hip Hop Remix 1989 2×12″ [VID-SH-25242]
Side A
Rapper's Delight [15:00]
Kick It Live From 9 To 5 [6:30]
Side B
Apache [6:11]
8th Wonder [7:14]
Showdown [4:18] featuring The Furious Five
Side C
Rapper's Delight (Hip Hop Remix – Long Version) [7:00]
Rapper's Delight (Hip Hop Remix – Short Version) [4:00]
Hot Hot Summer Day [3:27]
Side D
The Lover In You [6:53]
Sugar Hill Groove [9:52]
Rapper's Reprise (Jam Jam) [7:40]
---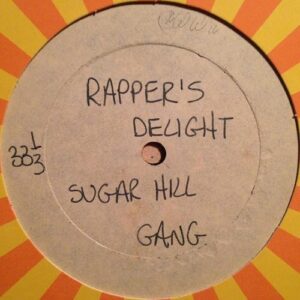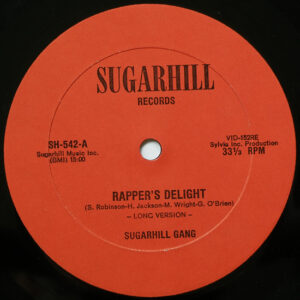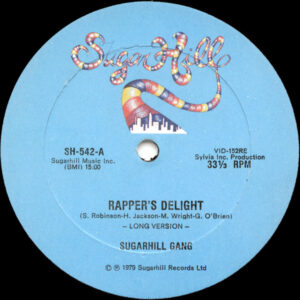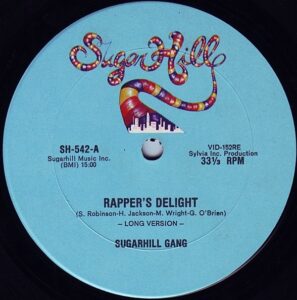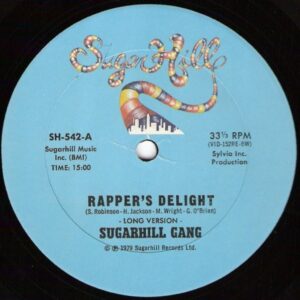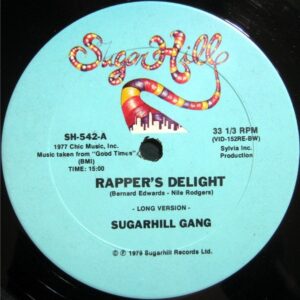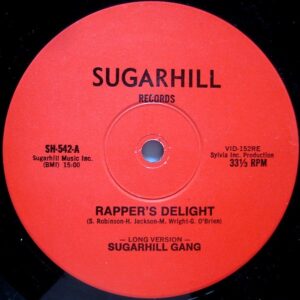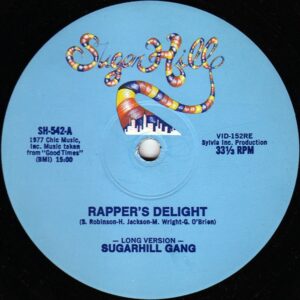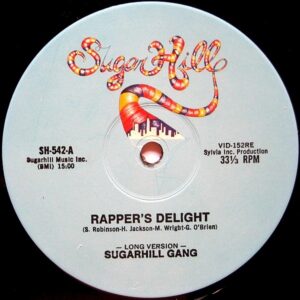 ---