Express Records (US) [5255] 1980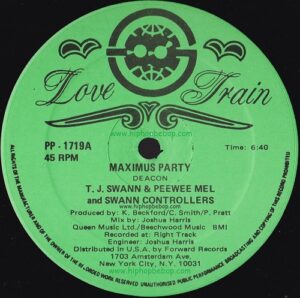 This is the second release from T.J. Swann and he's joined this time by Peewee Mel (Pee Wee Mel). It's another classic disco rap track using a replayed version of Queen's "Another One Bites The Dust".
There are a few label variations for this release but they have no release dates on them so based on the catalogue number I would guess it's 1980 although some places have it listed as 1981. The track listing is the same for all versions. I'm not sure which release came first but the varying labels can easily be identified as they are distributed by different companies and are different colours.
There is a green label release on Love Train which is distributed by Forward Records and the others are all on Express Records.
On Express there is a yellow label distributed by Forward Records, the same yellow label and distributor but with Party misspelt Qary, a beige label distributed by Apexton Records and a green label distributed by Sunshine Records.
It was also released in the UK but using the group name Maximus III.
---
Side A
Maximus Party [6:40]
Side B
Maximus Party (Instrumental) [5:43]
---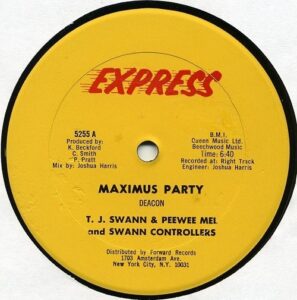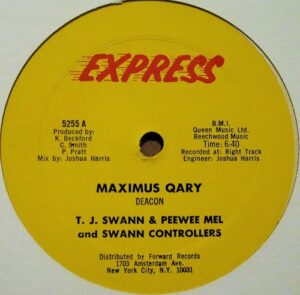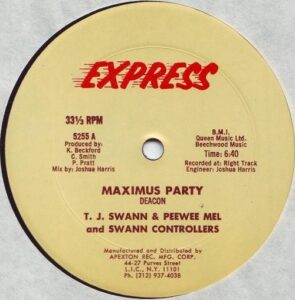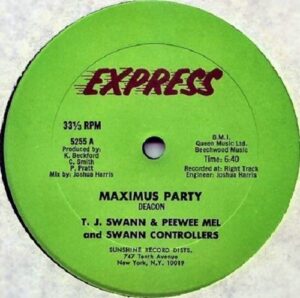 ---