Partytime Records / Def Jam Recordings (US) [PT 104] 1984
Clarence "Terry" Keaton aka T La Rock is the brother of Special K from The Treacherous Three and Tony Tone aka T.O.N.E.-z from Style ["Assassinator (1990)"].
Rick Rubin, founder of Def Jam Recordings, already had a couple of punk releases to his name by Hose for which he played guitar but after being introduced to T La Rock by Special K, this was to be Def Jam's first ever rap release. Rick produced the beats and originally Louie Lou did the scratches but after a falling out with Special K he was replaced with Jazzy Jay. The instantly recognisable intro was courtesy of Uncle Louie's disco classic "I Like Funky Music" from 1979.
A distribution deal was signed with Arthur Baker's Partytime Records and then the release underwent several presses.
The first pressing containing the Scratch Party Death Mix featured just the Partytime logo with black text and included no manufacturer address around the bottom. It was pressed again but this time including the now famous Def Jam logo and manufacturer details. The first version of these had black text and was followed by the third pressing with blue text. The fourth press of the time omitted the Scratch Party Death Mix and just had the Radio Mix and Instrumental on both sides.
In addition to these general releases there were also a few varying test presses, one of which was exactly the same as the first pressing but there were also a couple of test presses from Hub-Servall in New Jersey and Music Connection in New York, which included additional scratching using the lyrics 'Clap Your Hands…' from Kurtis Blow's 'The Breaks'. The scratches were omitted from the general release due to copyright issues. These are the only two different test presses that I know of but there could be others from different pressing plants.
1990 saw Warlock reissue it as part of their Classics series with Nairobi & The Awesome Foursome 'Funky Soul Makossa' on the flip. Then in 2005 there was an unofficial repress which came with the same red and black sleeve but also included the bonus acapella and dubapella versions and had glossy labels. 2007 saw a UK release for the Def Jam Classics series and in 2009 it was pressed as a 7″ as part of Peanut Butter Wolf's '45 Live: Classic Rap 45's' tin box set. The following year those same singles were then released individually. Finally in 2014 there was a 30th anniversary worldwide reissue on heavweight 180 gram vinyl as part the Universal Music Group's Back To Black series.
---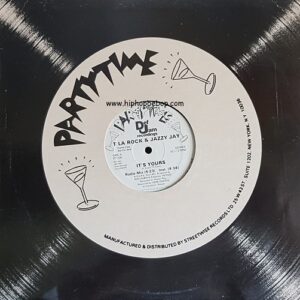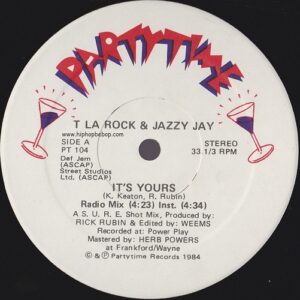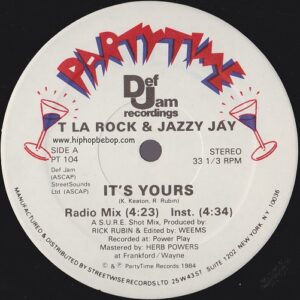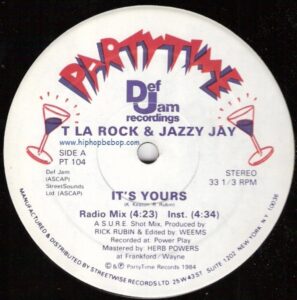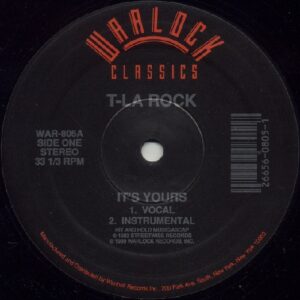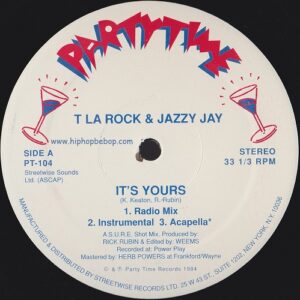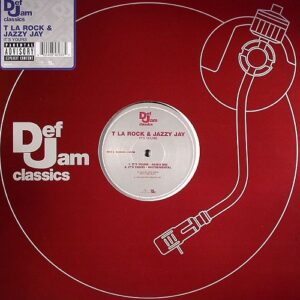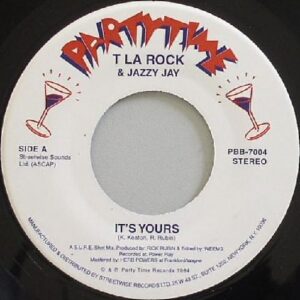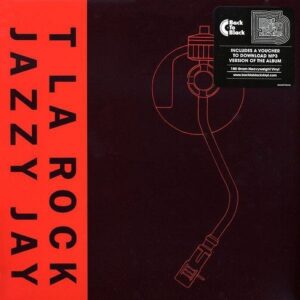 ---