Grand Groove Records (US) [GG 7701] 1981
Bronx native, T-Ski Valley began his music career as a DJ with his MC partner Disco Prince under the group name, The Erotic Disco Brothers before joining with DJ Kool Herc & The Herculords as an MC in Fly Force with Shambu & Mercury (R.I.P.) of the Jazzy 4 MC's plus Mr. Bee. Soon after he teamed up with DJ A.J. (R.I.P.) & Busy Bee and then eventually began working with Brad Osborne in his record shop, Brad's Record Audio Den which lead to the pair forming Grand Groove records.
The second release on the label was T-Ski's own "Catch The Beat" utilizing Taana Gardner's "Heartbeat" and in my opinion, is one of the greatest feel good disco party raps, although apparently it began as a complete flop and didn't really start to sell until a year after it was pressed which is when they changed the label to red.
In 1983 it was reissued on Dee Jay Records, a subsiduary of Grand Groove Records, with Just Four on the flip, followed by a European release in 1984 with a remix version by Pascal B titled "Catch The Beat (Scratch The Beat)". A Tuff City reissue followed in 1988, itself with a few label variations, and finally Get On Down reissued it as a red vinyl 7″ in 2011.
T-Ski Valley @ Facebook
T-Ski Valley II @ Facebook
---
Grand Groove Releases 1981 [GG 7701]
Side A
T-Ski Valley – Catch The Beat (Rap & Breaks) [9:26]
Side B
Grand Groove Bunch – Catch The Beat (Instrumental & Breaks) [7:21]
Dee Jay Limited Edition 1983 [GREEN 07]
Side A
T-Ski Valley – Catch The Beat (Rap & Breaks) [9:18]
Side B
Just Four – Girls Of The World (Genius Rap & Breaks) [7:03]
Tuff City Reissues 1988 [TUF 128033]
Side A
T-Ski Valley – Catch The Beat [9:22]
Side B
Grand Groove Bunch – Catch The Groove [7:22]
Get On Down Reissue 7″ 2011 [GGR-001]
Side A
T-Ski Valley – Catch The Beat (Rap & Breaks) [3:30]
Side B
Grand Groove Bunch – Catch The Beat (Instrumental) [?:??]
---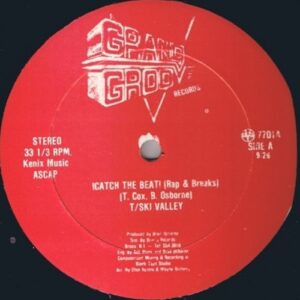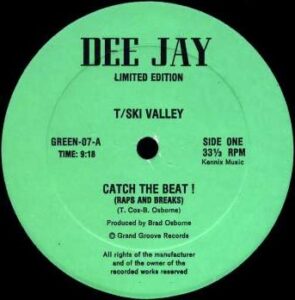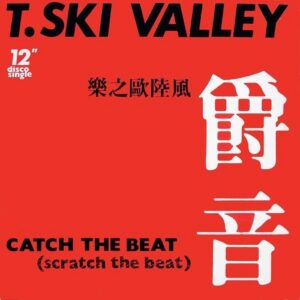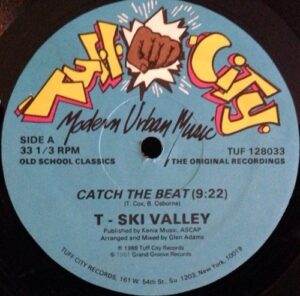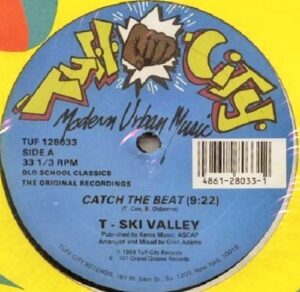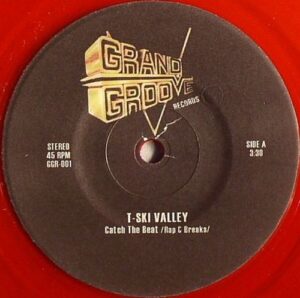 ---