Vanguard (US) [SPV 68] 1983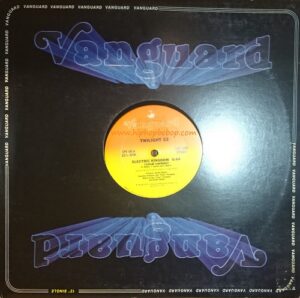 This is the debut release from Gordon Bahary & Joseph Saulter aka Twilight 22. After sitting in on the session for Stevie Wonder's classic release "Songs in the key of life", Gordon Bahary went on to feature on his 1979 follow up and also Herbie Hancock's "Feets don't fail me now". It was through Herbie that he teamed up with Joseph Saulter, a drummer with LA group Rhythm Ignition, and formed the group Twilight 22. The duo's only album was an eclectic mix of styles but this lead single was an electro classic.
There are two different versions of this release, one with 2 tracks and one with 4 tracks which is the same as the promo. There is also a 1989 reissue with "Siberian Nights" on the flip which also has a couple of variations.
---
Promo Release
Side A
Electric Kingdom (Vocal Version) [6:44]
Electric Kingdom (Kingdom Version) [4:09]
Side B
Electric Kingdom (Vocal – Radio Edit) [3:58]
Electric Kingdom (Instrumental – Dub) [7:05]
Official Release Version 1
Side A
Electric Kingdom (Vocal Version) [6:44]
Side B
Electric Kingdom (Instrumental – Dub) [7:05]
Official Release Version 2
Side A
Electric Kingdom (Vocal Version) [6:44]
Electric Kingdom (Kingdom Version) [4:09]
Side B
Electric Kingdom (Vocal – Radio Edit) [3:58]
Electric Kingdom (Instrumental – Dub) [7:05]
Hot Classics Reissue
Side A
Electric Kingdom [3:59]
Side B
Siberian Nights [5:50]
---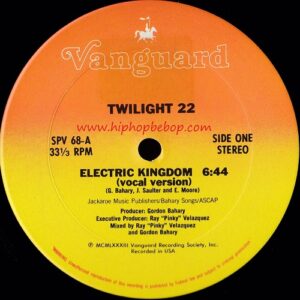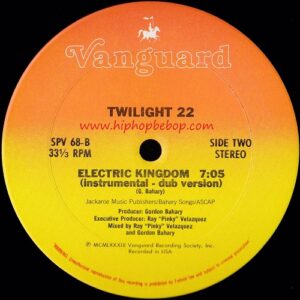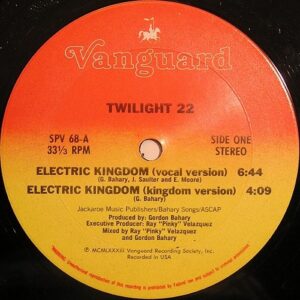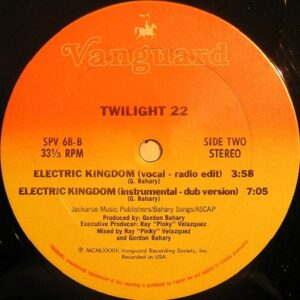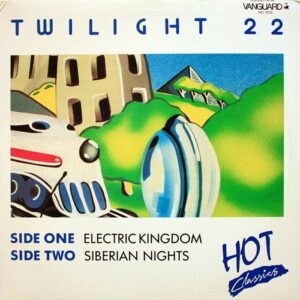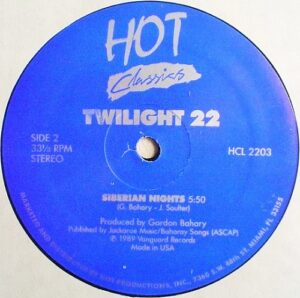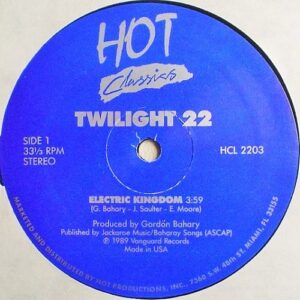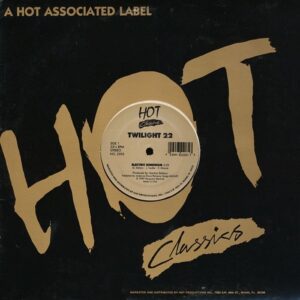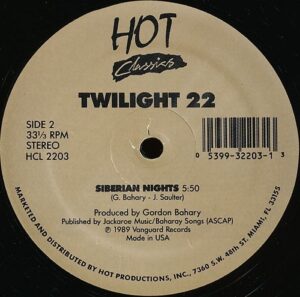 ---