Vanguard (US) [SPV 73] 1984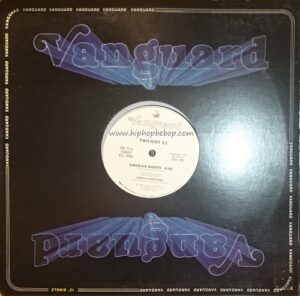 This was the third release from Twilight 22 and was a similar style to their debut and another classic jam. It was reissued in 1989 as a B side to "Electric Kingdom" on Hot Classics, itself with a couple of label variations.
As with 'Electric Kingdom, there are a couple of different releases. One has 2 tracks and the other has 3, the same as the promo.
The group also released 2 further tracks, the vocoder R&B of "Street love" and the classic remix of "Mysterious". Both tracks were eighties classics and are not featured here as they are R&B tracks but they showed the groups eclectic taste in music.
---
Promo Release
Side A
Siberian Nights [6:05]
Side B
Siberian Nights (Vocal – Radio Edit) [4:17]
Siberian Nights (Dub) [6:05]
Official Release Version 1
Side A
Siberian Nights [6:05]
Side B
Siberian Nights (Dub) [6:05]
Official Release Version 2
Side A
Siberian Nights [6:05]
Side B
Siberian Nights (Vocal – Radio Edit) [4:17]
Siberian Nights (Dub) [6:05]
Hot Classics Reissue
Side A
Electric Kingdom [3:59]
Side B
Siberian Nights [5:50]
---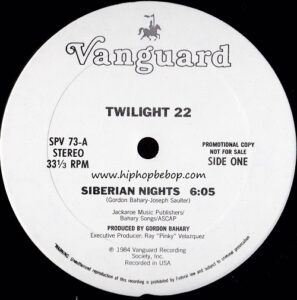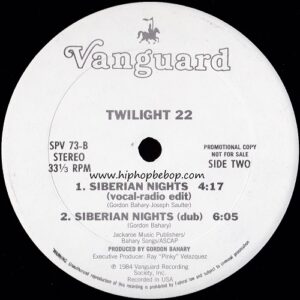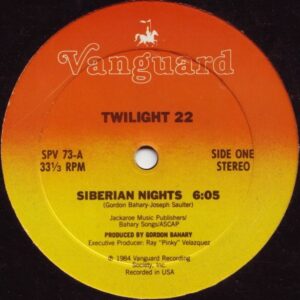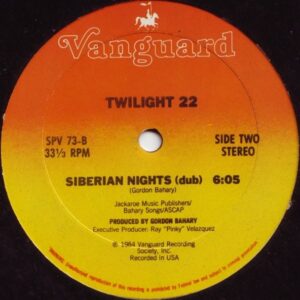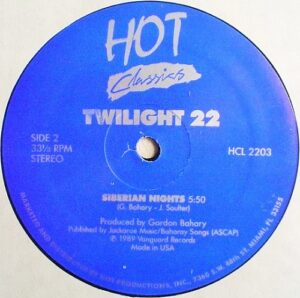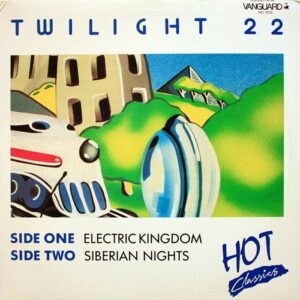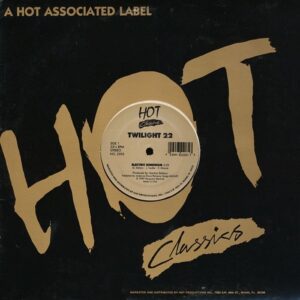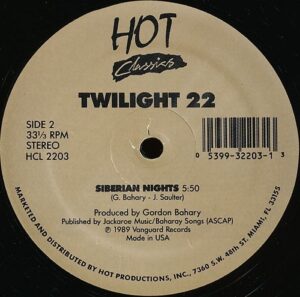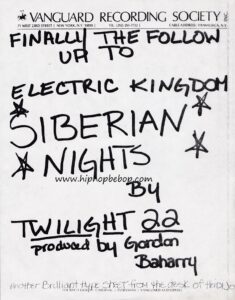 ---