Believe In A Dream Records (US) [4Z9 03166] 1982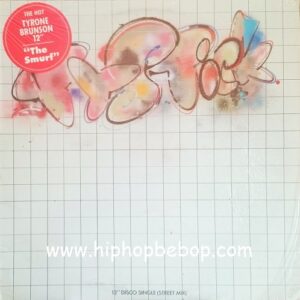 Tyrone Brunson (R.I.P.) 1956-2013.
Hailing from Washington, DC, Tyrone Brunson was a singer, songwriter, producer and bass player and played in several bands including The Family and Osiris.
He released several singles during his 3 album career but this, his debut, is probably his most well known and was mixed by legendary club DJ/producer Tony Humphries. It featured on many compilations including the Street Sounds Electro series and was released most commonly in a generic black sleeve but also appeared with a full picture cover with graffiti writing from Futura.
After his unsuccessful last album Tyrone Brunson went on to be a backing vocalist for R&B group Levert before eventually quitting the music business in the 90's.
---
Side A
The Smurf [6:05]
Side B
I Need Love [5:15]
---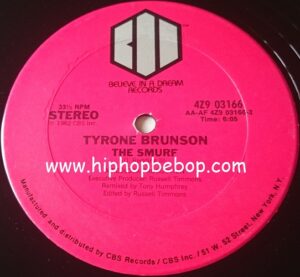 ---