Critique Records (US) [CR 8524] 1986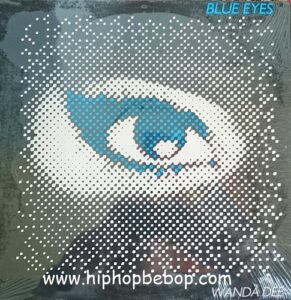 Must thank my man Ron Soul for reminding me of this tune, I'd forgotten all about it.
Debut release from Lawanda McFarland aka Wanda Dee and one of only a couple of hip hop releases before she ventured into dance music. This one is produced by Kenny Beck for non other than Pete Waterman and is essential in any old school hip hop collection. Oddly, the extended mix which you'd expect to be side A is actually the B side.
---
Side A
Blue Eyes (7″ Radio Edit) [2:43]
Blue Eyes (Instrumental) [5:18]
Side B
Blue Eyes (Extended Dance Mix) [5:18]
---
---