Island Records (US) [0-96956] 1984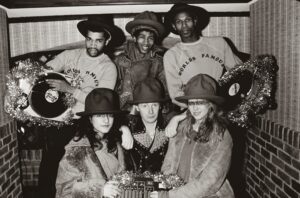 See Devine The Mastermind aka Se'Devine Price and Just Allah The Superstar aka Jazzy Just formed The World's Famous Supreme Team in 1979 when they began hosting and deejaying parties. Their name quickly spread and they landed a radio show on WHBI alongside the legendary Mr. Magic (R.I.P.) before he moved to WBLS. The show caught the attention of Sex Pistols manager, Malcolm McLaren, who was looking for a new sound and led to their recording debut on his track, "Buffalo Gals", produced and written by McLaren plus Anne Dudley and Trevor Horn of The Art Of Noise.
This was the group's debut release and was used on Mariah Carey's "Honey" and also "Hey DJ" by A Lighter Shade Of Brown. It was their debut UK release and was actually released in the UK prior to the US. Both releases have the same track listing.
Similar to "Radio Man" the promotional release also contained an additional version which doesn't appear on the general release.
---
Promotional Release [DMD 722]
Side A
Hey DJ (Extended Version) [6:10]
Side B
Hey DJ (Edit) [4:08]
Hey DJ (Extended Instrumental Version) [4:45]
General Release [0-96956]
Side A
Hey DJ (Extended Version) [6:10]
Side B
Hey DJ (Extended Instrumental Version) [6:02]
---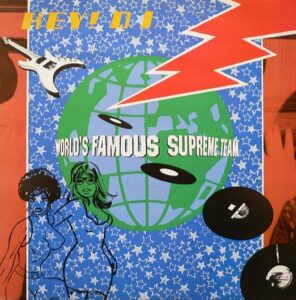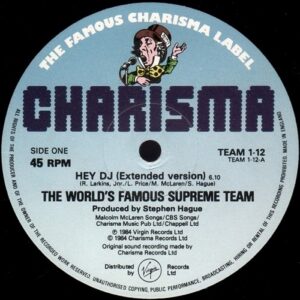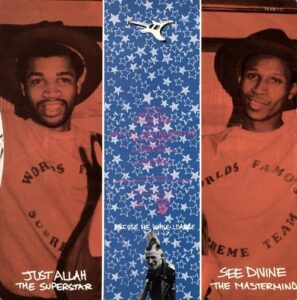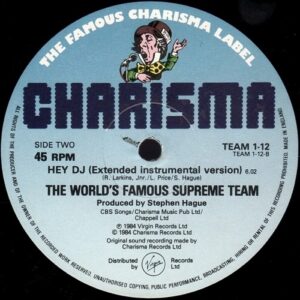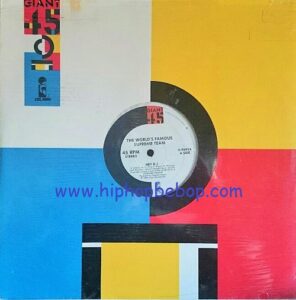 ---