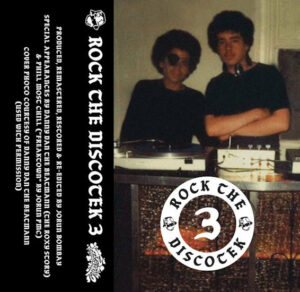 Jorun Bombay's long awaited Rock The Discotek Vol. 3 is finally here! Available now on cassette courtesy of Soundweight Records.
As with previous volumes, Jorun has painstakingly remastered, restored and re-edited the original recordings.
Features hip-hop legends Grandmaster Caz, Grand Wizard Theodore, Wanda D, Busy Bee, Debbie Dee, Grandmaster Flash, World Famous Supreme Team and more. Contains the previously unreleased Jorun-PMC track, 'Freaktown' and includes special appearances from Danny Dan the Beatmann and Phill Most Chill.
Read More