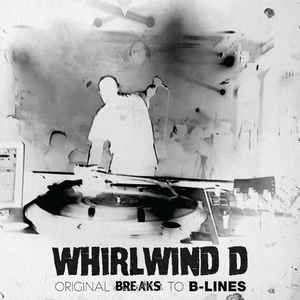 'Original Breaks To B-Lines' is Whirlwind D's third official album . The LP takes the listener on a journey from his formative years as one half of Solid n Mind in the early 90s to his modern-day incarnation with B-Line Recordings. The journey plots a course through exclusive rough demos (only available on vinyl) which bridge the gap between these years, a selection of choice cuts from the Solid n Mind era and recent singles as well as brand new music including the forthcoming single 'Doin' It Again' with Specifik & Beattrix.
Along the way, Whirlwind D enlists the help of his crew, including Specifik, DJar One, Jabbathakut, Chrome & Illinspired and Crease. The record comes complete with detailed sleeve notes and features artwork by Mr Tibbz as well as mastering by Rola.
Limited white vinyl pressing – Last few available!