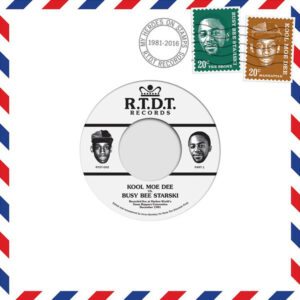 Live recording of the legendary battle between Busy Bee and Kool Moe Dee at the 1981 Harlem World's Xmas Rappers Convention.
Edited and remastered by Jorun Bombay for Rock The Discotek Productions.
Comes in Generic RTDT Records company sleeve with Busy Bee & Kool Moe Dee 'stamp' stickers.
Limited pressing of 300 copies.